Summertime Artist's Focus: Frederik Vercruysse
Click to visit the Viewing Room on Artsy
Antwerp-based Frederik Vercruysse, originally from West-Flanders, has imposed his photographic eye for more than a decade, cultivating a taste for architecture. The very good quality of his documentary and artistic images led to international renown. His minimalist, ethereal style and the graphic dimension of his photographs have allowed him to build a successful career as a photographer, whether for the media or in the design, fashion and luxury sectors (Hermès, Delvaux, B&B Italia, Valentino, Zara Home, etc). His first monograph, Index 2006-2016, was out published by Luster, focusing on his work with architects, designers, fashion and lifestyle brands and on his artistic vision. He is currently represented by the agency Initials LA in Benelux, and by Quadriga worldwide. Frederik Vercruysse is represented by Spazio Nobile Gallery since 2017. Windows was his first solo show with the gallery. His art photographs Atlantic Series were exclusively created for Spazio Nobile and featured in the duo show, Season VI- Blauw, Ceci n'est pas une couleur, in close dialogue with porcelain artist Piet Stockmans.
View the available artworks on our website and on Artsy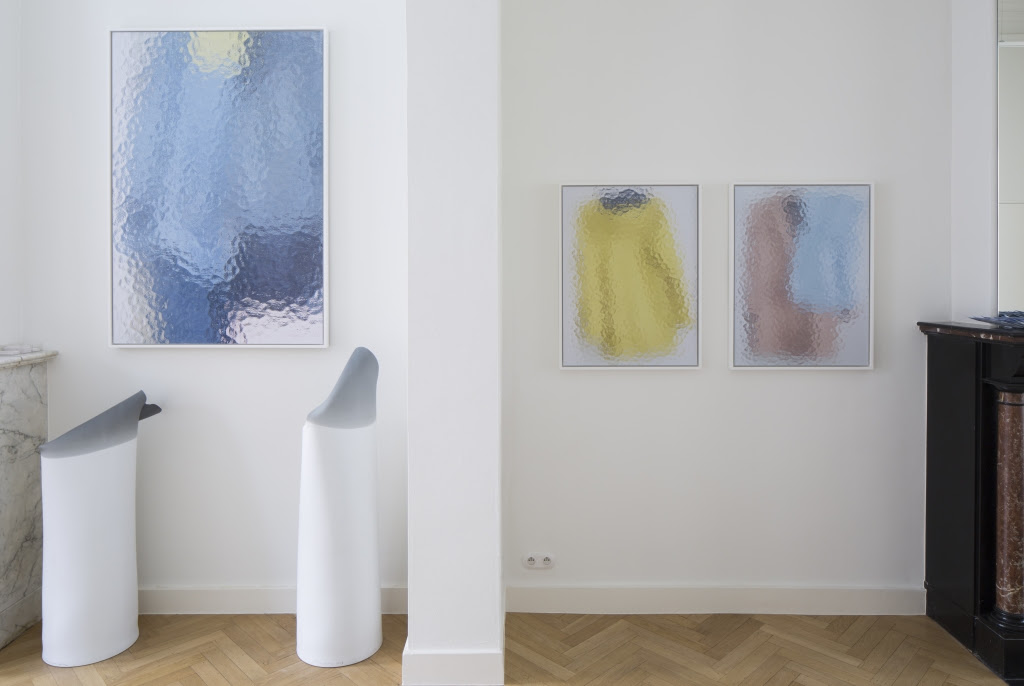 Exhibition View Season VI — Piet Stockmans & Frederik Vercruysse, Duo Show, Blauw – Ceci n'est pas une couleur, 2017
Piet Stockmans and Frederik Vercruysse have explored abstraction that is an art that is free and liberated from stereotypes. The two creators preserve and transcend, each in their own way, the detail, the setting, the treatment of light and colour: a striking whiteness, a cobalt blue with deep nuances and densities, a sense of elegance, of folds, of tension, of flatness, of twists that filter the material, throwing their shadow or illuminating the matter with a sudden clarity.

Exhibition View, Season XVIII – Frederik Vercruysse, Solo Show, Windows, 2021
While the glass obscures the view, the clouds, the noise from the street, the light can also dazzle us and present us with a new perspective on the world. That is where the beauty emerges and resides… in these small embrasures that expand our customary field of vision to other possible realities: an invitation to dream, a respite from the ambient brouhaha. In the exhibition Windows, there is a scenario that emerges: the relationship of the human to the digital.