Contact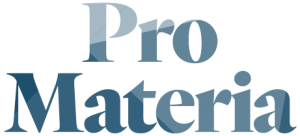 Creative Design Consultancy since 1999
Rue Franz Merjay, 142
1050 Brussels, Belgium
T. +32 2 768 25 10
promateria.org – tlmagazine.com – spazionobile.com
---
Contact us
---
Pro Materia Creative Design Consultancy (°1999)
Lise Coirier, Art & Design Curator, Publisher, +32 (0) 475 53 19 88
__
Lise Coirier & Gian Giuseppe Simeone,Co-founders & Curators
Salomé Elbaz,Gallery Coordinator
Ilyas Bahtit,Gallery Assistant
Spazio Nobile is open from Wednesday to Saturday from 11.00 until 18.00 or by appointment.
Do not hesitate to contact us by email : Lise Coirier – lc@spazionobile.com / Gian Giuseppe Simeone – ggs@spazionobile.com
or by instagram @spazionobilegallery
__
Blaire Dessent,Editorial Manager TLmag & Special Editions
We are teaming up with an international network of contributors, curators, writers and photographers, so please feel free to contact us. Browse our mediakit 2020-2021 here.
__
Club Paradis, Micha Pycke & Albane Paret
Press Room Spazio Nobile